Wanting to cook some easy keto recipes and not sure where to start? Try our delicious Slow Cooked Roast Beef.
This is an easy keto recipe for beginners.
What is the keto diet?
The keto diet is a way of eating that includes eating low carbohydrates and high healthy fat with moderate protein.
Please read: This information is provided for educational purposes only and is not intended to treat, diagnose or prevent any disease. We encourage you to make your own health care decisions in partnership with a qualified health care professional.
This post contains affiliate links, this means at no extra cost to you, we make a commission from sales. Please read our Disclosure Statement

The keto diet has suggested guidelines on what level of Carbohydrates, Fats, and Proteins you should be consuming daily. It is important that you stick to these particular guidelines.
It is important that you know where you can source healthy fats and moderate proteins from.
RELATED: How to start the Keto Diet
What is ketosis?
When you eat according to the keto diet, you can train your body to use healthy fats as a way of fueling your body.
Your brain in particular loves this form of fuel!
Ketosis is only established once your body is fully fat adapted.
To become fat adapted, you must eat a keto friendly diet.
What is a crock pot and how does it work?
Honestly, we LOVE our slow cooker.
Our slow cooker means that we can load it up first thing in the day, and set it and go!
There are two main things that I personally love: First, I don't have to stress about what to cook for dinner after a busy day. Second, It saves me time and I know that I have a healthy meal sorted for dinner. It is a win, win!
Just make sure you check the safety features of your machine and that you have the required amount of liquid.
What is the difference between a crock pot and a slow cooker?
Our understanding is that they are very similar! A slow cooker is a bit of a new version of the crock pot. They both are likely to have a glass lid, a heated plate or element. The main difference is the fact that a slow cooker is more likely to have a metal inside, rather than the ceramic one that a crock pot has. This is not always the case, and it's best to fully investigate prior to buying.
Here is a few options to explore:









Why this Recipe for slow cooked roast beef?
This is a very healthy, meaty meal. It is low carb, high fat (depending on the cut of meat you use!)
This recipe is also versatile, you can change it up with what ever low carbohydrates vegetables you have in your fridge.
Who doesn't love a warm, slow cooked roast on a cold winters day! So good!
Need inspiration for using your crock pot?? Check out our eBook packed full of delicious recipes: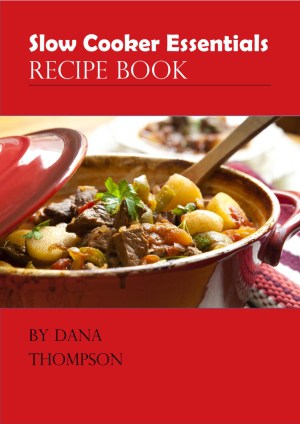 Slow Cooked Roast Beef Recipe:
Slow Cooked Beef Pot Roast
4 lb. beef roast
1 can cream of mushroom soup
1 pkg dry onion soup mix
1/2 cup water
6 small red potatoes, scrubbed
salt and pepper
oil for frying
Put oil in cast iron skillet, salt and pepper roast, and brown over medium heat, turning to brown all sides of roast.
Remove roast to platter and turn heat to low under skillet.
In same skillet mix together soup, dry onion soup mix, and water and stir to mix and get browned bits off bottom.
Pour 1/2 mixture from skillet into crockpot, then lay roast in.
Pour remaining mixture from skillet over the top of roast.
Arrange potatoes around the roast in crockpot.
Cover and cook on low for 6 to 8 hours or until roast falls apart and potatoes are tender.
Serve with candied carrots for a nice combination of sweet and tangy flavors.