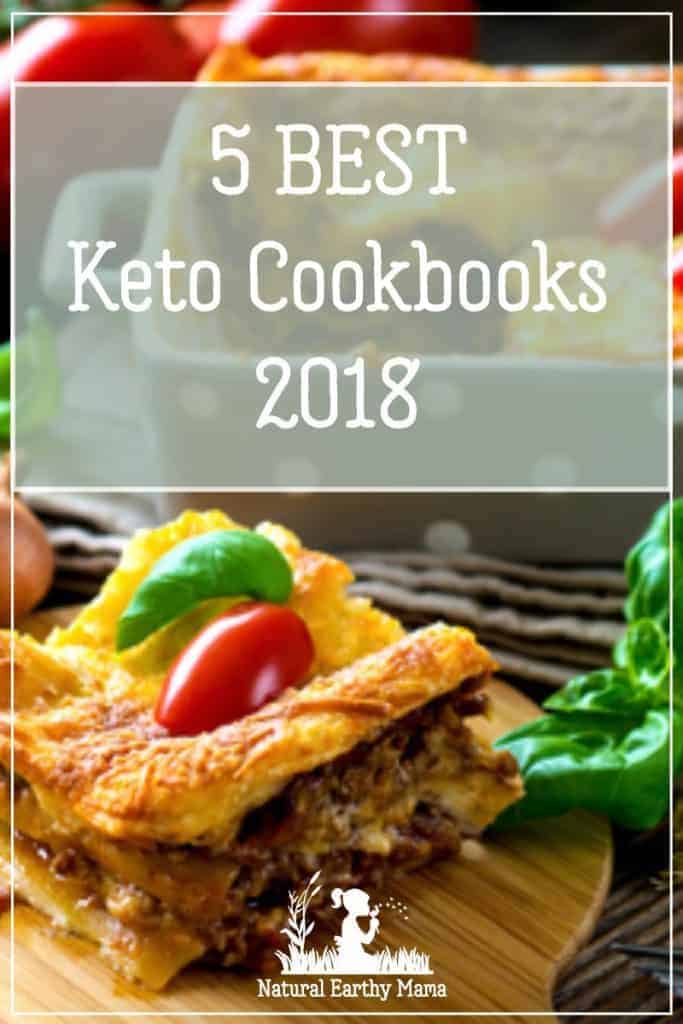 Starting a new diet is overwhelming. Especially so when you are starting something as revolutionary as the ketogenic diet.
Keto is a totally new way of looking at food. It makes it much easier if you have a resource of proven, delicious recipes to use.
If you are new to the ketogenic way of eating, I recommend that you check out our totally free 10 day Keto Kickstarter eCourse and meal plan.
If you are looking for someone to do your meal planning for you, I recommend Earth Larder. They have delicious keto meal plans starting from less than $2 per week.
Here is a review of the top 5 selling Keto recipe cook books on Amazon for 2018
Keto: The Complete Guide to Success on The Ketogenic Diet, including Simplified Science and No-cook Meal Plans
The ketogenic diet has gained in popularity, but that has led to some bad information being shared. You can do keto right, and you can do keto wrong. This book is all about how to do keto the right way!
Craig and Maria have done a wonderful job breaking down the science in a way that's easy to understand. Their knowledge and experience show you how to be successful on keto and how to break through plateaus so you can achieve your health goals.
This isn't a "this is how keto works for me and my body so it should work for you too" book, it's a "this is how the human body works, how keto affects the human body, and how you can be successful with keto all based on science".
RELATED POST: What to avoid on the keto diet
There are also chapters dedicated to discussing the benefits of keto and how to heal your body – it's not all about weight loss. There are so many syndromes, diseases, and even cancers that can be reversed through a clean keto diet. This book is so easy to understand, gives dependable, accurate information.
Simply Keto: A Practical Approach to Health & Weight Loss, with 100+ Easy Low-Carb Recipes
The ketogenic diet, a low-carb, high-fat way of eating, is remarkably effective at transforming people's lives, helping them shed pounds and find relief from common health conditions. No one knows this better than Suzanne Ryan.
In her quest to overcome her lifelong struggle with her weight, she stumbled upon the ketogenic diet and decided to give it a shot. In just one year, she lost more than 100 pounds and reclaimed control over her health and well-being.
RELATED POST: PCOS and the Keto diet
She has laid it out so clearly and simply. Keto information can be confusing with all the different resources. She gives you shopping list, recipes, a 30 day plan to get you started.
This book has wonderful content- it is so much more than a cookbook and would be a great starter guide for anyone new to the keto diet.
Suzanne has done a lot work, including breaking down what to buy at certain stores (Costco, Trader Joe's, Safeway, etc.), and an easy "swap this for that" guide. The recipes are both family and budget friendly.
Keto Made Easy: 100+ Easy Keto Dishes Made Fast to Fit Your Life

Everything can be made keto! That's the message that food bloggers Matt Gaedke and Megha Barot want to deliver with their new book, Keto Made Easy.
There is no more missing out on classics or favorite dishes, no more added costs with exotic new ingredients. In Keto Made Easy, Matt and Megha show you how to re-create non-keto recipes in easy, cost-effective, and delicious ways.
The cookbook isn't just new recipes. It's a comprehensive, beautifully simple and organized collection of strategies for making a keto lifestyle workable and sustainable, including lots of great recipes.
Remember all those carb loaded foods that you loved before going Keto? Well, this cookbook has keto friendly recipes for most of them. Some examples include cornbread, cheddar jalapeño bagels, granola, waffles, pizza, tacos, cake, cookies and more.
They do a fantastic job of walking folks new to keto through the basic tenets of the lifestyle, include icons to let us know which recipes are nut-free, vegetarian, etc, as well as those that are good for meal prep and those that are officially "fail-proof."
RELATED POST: What you CAN eat on the keto diet
They add little tips based on their own preferences and experiences throughout the book, and in the back they even have several separate weekly meal plans for different types of eaters. Meghan and Matt's personalities also very much shine through in the book's friendly, conversational tone, which is a particular treat for those of us who are already fans.
Keto Comfort Foods: Family Favorite Recipes Made Low-Carb and Healthy
Food is more than just nourishment; food is tradition, food is love, and most importantly, food is a celebration. The mere thought of eating a particular meal or the smell of a favorite childhood dish can evoke positive memories, whether it's a simple Sunday dinner with family or a major life event.
When you begin following the ketogenic diet, whether your goal is to promote weight loss, improve blood markers, or just enhance overall health and well-being, it's easy to forget to enjoy food.
In Keto Comfort Foods, Maria Emmerich has compiled her most soul-warming, happiness-invoking recipes. The book has more than 170 tantilizing, hearty comfort food recipes.
Recipes include everything from cinnamon rolls to steak fries, and from chicken cordon bleu to tiramisu cheesecake. Maria has covered all the bases, giving you the recipes and tips you need to make delicious and healthy versions of your favorite dishes.
Craveable Keto: Your Low-Carb, High-Fat Roadmap to Weight Loss and Wellness
Craveable Keto will serve as your personal road map to living a healthier life, with Kyndra as your guide. She takes you step-by-step through making healthy, low-carb versions of your favorite, most craveable dishes.
Each recipe has been perfected with Kyndra's distinct flair for the flavorful and calls for ingredients that are low-carb, whole food–based, fresh, and easily accessible.
With Craveable Keto, you will be able to effortlessly create quick, delectable dishes that taste like you spent hours on them.
This book is so much more then a book of recipes. It really gives you all you need to start the Keto plan. The stages of how it all starts, what you will need, tools to help you succeed. I'm going out to eat , what can I order? What if I want a cocktail?
She covers it all.
The pages are colorful and the pictures are beautiful. Let's face it we all love seeing pictures of the food we will be making, at least I know I do.
The recipes are all laid out beautifully. If you want meal plans, she has meal plans laid out and the page listed where you can find that particular recipe. If you want to look up recipes by breakfast, desserts etc, you can also look up that way.
Just a wonderfully thought out book.