If you are looking for the 'do-it-all' appliance that you absolutely must have in the kitchen, look no further.
The crock pot is the must-have appliance that everyone should have and be using in their kitchen.
Please read: This information is provided for educational purposes only and is not intended to treat, diagnose or prevent any disease. We encourage you to make your own health care decisions in partnership with a qualified health care professional.
This post contains affiliate links, this means at no extra cost to you, we make a commission from sales. Please read our Disclosure Statement

Crock pots are also called slow cookers, and are not to be confused with pressure cookers or instapots, they are all amazing, but I love my crockpot the best.
Below, we will be going over some of the reasons you want to invest in a crock pot and begin using it.
5 Reasons You Should Be Using A Crock pot:
1. They Are Easy To Cook In.
Perhaps the biggest reason you want to consider using a crock pot to cook your meals would be the fact that they are incredibly easy to cook in.
Crock pots are meant to be 'fail-proof', they are built for people like me.
Essentially, all you do is load the ingredients into the pot, turn it on and cook it for however long is required.
Because the appliance is basically a 'set it and forget it' appliance, you don't have to worry about missing several steps. It is as easy as it gets to make various delicious meals in a crock pot.
Need inspiration for using your crock pot?? Check out our eBook packed full of delicious recipes: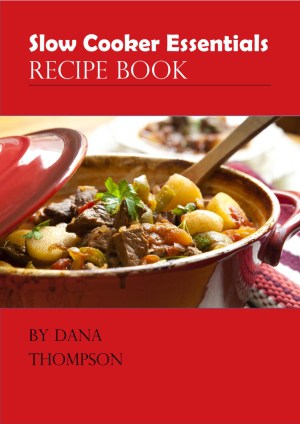 2. Convenience.
One of the main reasons a lot of people invest in appliances for the kitchen is to provide much-needed convenience.
The crock pot offers the most convenience of all!
Not only is it extremely easy to cook in which means you will have to put in less time and effort in the cooking process, but you will also be able to benefit from the ability to cook without really having to hover over your food.
A crockpot also saves a lot of time on the cleanup because you aren't going to be using multiple dishes to get a meal prepared. All you will be using is the pot itself and washing and cleaning the pot a breeze.
Crock pots are unique in the fact that you will actually be able to use them when you are out doing other things.
Because of the low temperatures that the crock pot uses, you can leave the crock pot at home cooking while you head out and about, without having to worry about it overheating, spilling over or needing stirred.
This makes it a great appliance for anyone that is constantly on-the-go and for someone that has limited time to spend in the kitchen as it is.
Because you will be able to cook with it for longer periods of time, it opens up the possibilities to cook with it throughout the day while you focus on other tasks and activities that you need to do. This can make it very accessible to someone that is very busy.
3. Versatility.
Another significant reason you want to consider investing in a crock pot to use in your kitchen would be the amount of versatility it offers.
Because you can cook a lot of different meals in it, you will be able to tailor your use of it to your needs.
If you are someone that is looking to adhere to a specific diet, you should be able to find plenty of recipes that work in it.
Personally we use our crockpot to make:
Soap
Quince paste
Stews
Soups
Stock
Bone broth
Cake
Bread
Heat and eat meals from the freezer (home made of course)
4. Save Money.
Not only do they cook much more efficiently than other options that you will find, but crockpots can make a lot of otherwise cheap meats and foods taste better than ever before.
Because you will be cooking the meat that you cook in a crock pot for so long and because it will slowly break down the meat, you can get cheaper cuts that would normally be very tough to chew and make them fall apart and tender.
This alone is reason enough to invest in a crock pot because it can end up saving you a lot of money on your grocery shopping as you will not necessarily have to opt for the best meat all of the time.
Meats like mutton, old chickens, silverside/corned beef, blade steak, shin beef, lamb shanks and wild game is so much nicer with the slow, gentle cooking of a crock pot or slow cooker.
5. On-The-Go.
Another great thing about these appliances is the fact that you will be able to take them on-the-go with you wherever you are.
For this reason, a lot of people tend to look to use them for tailgating, camping, and more. You will be able to make a lot of food at once with one of these kitchen appliances which makes it a great option for parties as well.
You can make a large casserole or soup or stew, and take your slow cooker with you to the party to keep your food warm until it is time to eat.
Overall, a crock pot is one of the best kitchen appliances you can invest in. Not only will it save you a lot of time, but it can save you money and make cooking much easier to fit in your daily life.
Need inspiration for using your crock pot?? Check out our eBook packed full of delicious recipes: